Do you have the skills and enthusiasm to inspire young people to succeed? Could you be a role model, engaging those who need a need a helping hand to prepare for the next steps in their lives? Or, do you have the skills and motivation to make SkillForce one of the country's leading charities for young people?
We are looking for inspiring colleagues to join us.  In the classroom, we want people who earn the respect and trust of young people in school, motivate them in a positive and supportive environment, and develop their skills and confidence.  Behind the scenes, we want people who are passionate about making a difference and committed to our mission to inspire young people to succeed.
SkillForce is committed to safeguarding and promoting the welfare of young people. All of our employees are subject to an enhanced criminal records check, and are expected to apply the principles of our Safeguarding Framework in every aspect of work that they undertake.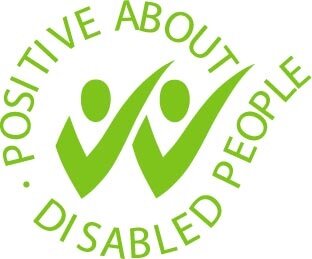 We are proud to be an approved "Two Ticks" employer, part of the Job Centre Plus scheme to welcome and support applications from people with disabilities.
Please contact us for further information.
"The main difference with SkillForce is the passion from the instructors and also the life stories of our instructors. We come from all walks of life; from the military to outdoor education, from sport to working with young offenders.  What we bring is the passion that we care for these young people – we want to support them and guide them because a lot of our instructors have come from the background of these young people."

Sarah Haigh, SkillForce Instructor