Are you looking for a role where you can inspire young people, work with a highly motivated team and make a difference in your local community? Do you have the skills and enthusiasm to encourage young people to be their best selves? If so, we would love to hear from you!
SkillForce works in partnership with schools, drawing upon the skills of predominantly but not exclusively ex-Forces personnel, to inspire young people to succeed. In partnership with schools we deliver a curriculum and activities that provide young people with knowledge, skills, experience and long term personal support and most importantly, the self belief to aspire and achieve. Our vision is that every young person, whatever their background or ability is given the chance to fulfil their true potential and become a valued member of the community.
We have exciting opportunities for experienced, high quality instructors to join our teams across the UK. Instructors are responsible for delivering a range of qualifications and awards that allow our students to achieve their potential and progress. Instructors need to be able to motivate and inspire students, unlocking their potential and improving their life chances.
Read the stories of some of our Ex-Services instructors or view current vacancies and apply.
SkillForce is committed to safeguarding and promoting the welfare of young people. All of our employees are subject to an enhanced criminal records check, and are expected to apply the principles of our Safeguarding Framework in every aspect of work that they undertake.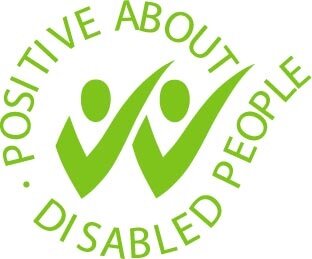 We are proud to be an approved "Two Ticks" employer, part of the Job Centre Plus scheme to welcome and support applications from people with disabilities.
Please contact us for further information.
"The main difference with SkillForce is the passion from the instructors and also the life stories of our instructors. We come from all walks of life; from the military to outdoor education, from sport to working with young offenders.  What we bring is the passion that we care for these young people – we want to support them and guide them because a lot of our instructors have come from the background of these young people."

Sarah Haigh, SkillForce Instructor